Winthrop loop
All right … This was a good week-end. The first 'road trip' with the HP2. I was
a bit worried about it because of the limited touring capabilities of this bike.
Well it was not that bad. I wll need some preparations if I want to go with the gang
in June next year.
So I was joined by Connie and Rolf on their respective bike, and Jeff on his GS
carrying Sheri. We did a quick Winthrop loop via Washington pass, and Osoyoos.
The pass was cool, but this morning ride out of Osoyoos was simply amazing.
It was just the perfect riding conditions. Absolutely memorable.

Rolf got me playing around at a Gas Station in Concrete. Pushing the
bike a bit hard along washington pass required a new fill up in Winthrop. This
bike is worth than a sportbike.

Diablo lake. Only 80Km by plane from Vancouver.

Zoom on some of Diablo lake islands.

The viewpoint gate at the top of washigton pass was closed. Well almost as
the HP was able to squeeze nicely around it. So I did a bit of hikig and enjoyed a
different view than the road.

Framing the pass with the front fender.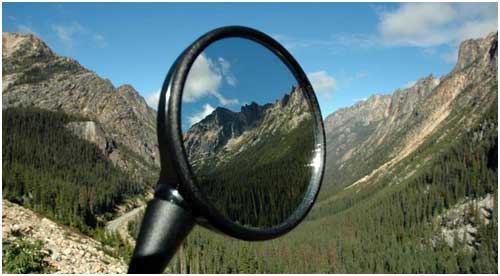 And playing with the mirror at the same spot.

Connie in action.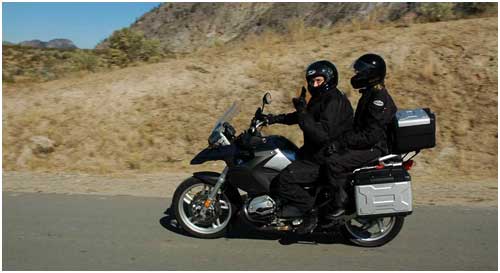 Jeff and Sheri.

First signs that Fall is around athe corner.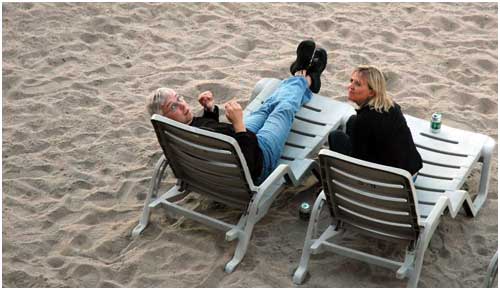 We shutdown yesterday for the night in Osoyoos with room over the lake.

We started Sunday by visiting the NKmip winnery and resort.

Jeff and Sheri tasting away.

An exemple of self catering villas available for rent.

Halloween is coming. Pumpkins everywhere in Keremeos.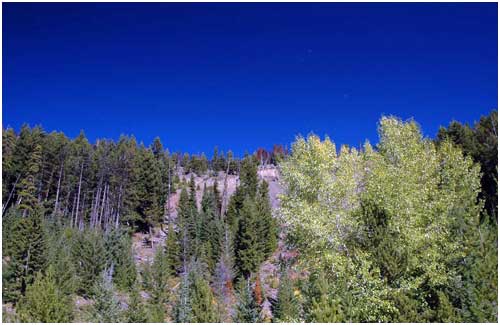 Going up the cascade lookout in Manning park, the natural colors where
just insane.

The forest fires were still on today despite last week showers.

The mandatory shot at the lookout.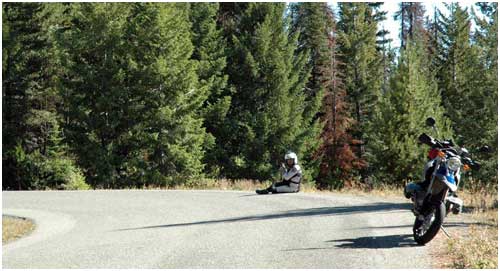 Sometimes you have to work hard for some pictures.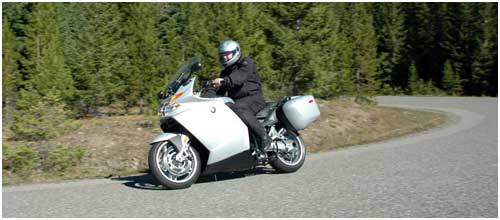 Rolf coming down the cascade lookout.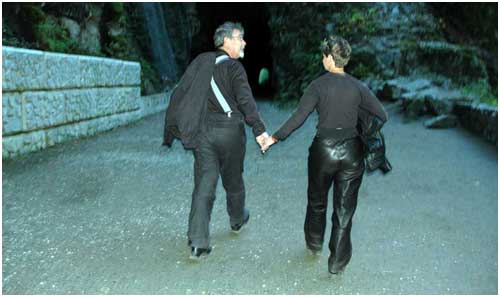 We stopped at the Othello tunnels in Hope.

Crossing the Albion ferry is always fun with a bike. and a fitting way to end a
really too short week-end.